photo by Pieter Estersohn for Arch. Digest
photo by Pieter Estersohn for Arch. Digest
photo by Pieter Estersohn for Arch. Digest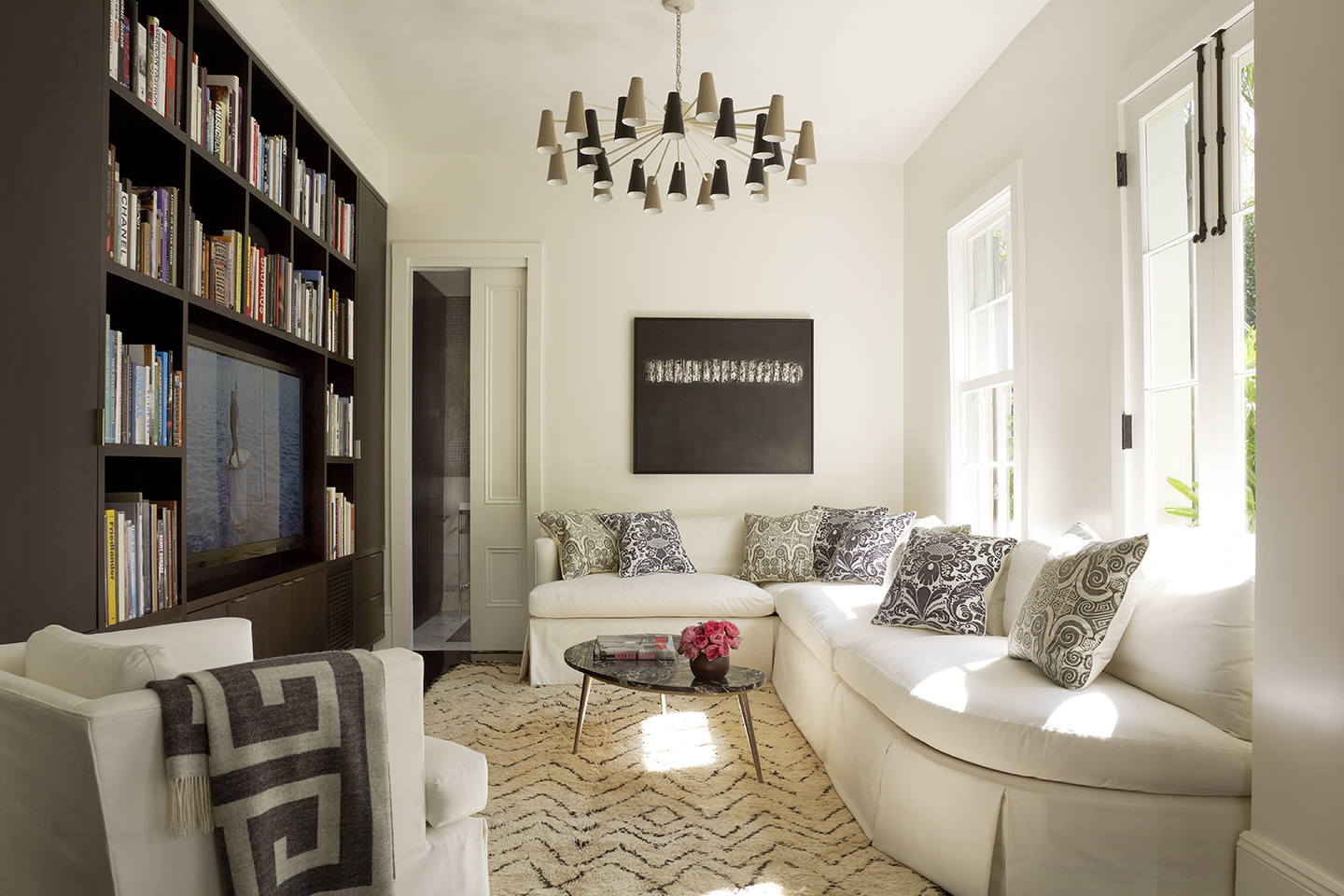 photo by Pieter Estersohn for Arch. Digest
photo by Pieter Estersohn for Arch. Digest
photo by Pieter Estersohn for Arch. Digest
photo by Pieter Estersohn for Arch. Digest
photo by Pieter Estersohn for Arch. Digest
photo by Pieter Estersohn for Arch. Digest
Esplanade Avenue Residence
New Orleans, LA
Situated in the Faubourg Marigny, this 1829 Greek Revival house had been divided up into apartments before its recent transformation back to a single-family dwelling. The romantic patina of the weathered pink stucco facade belies the startlingly mod sensibility that animates the interiors. This is a house that gathers inspiration from the past while wholeheartedly embracing the present. One of the major moves in the extensive renovation was the expansion of existing 3-foot-wide doorways between rooms to 8 feet, enhancing spatial flow, opening views, and facilitating the influx of natural light. Existing crown moldings and baseboards were replicated to preserve the rooms' historic integrity. The dramatic black-and-white color scheme underscores the venerable structure's good bones and generous proportions.

The home's contemporary ethos is expressed in a broad array of twentieth-century modern furnishings. Eschewing predictable signifiers of mid-century cool, the scheme incorporates elements of wide-ranging pedigree and provenance, including works by Osvaldo Borsani, Warren Platner, and contemporary French maestro Hervé Van der Straeten. Judiciously selected eighteenth- and nineteenth-century antiques tether the home to its historic past—indeed, several mirrors are original to the property. In contrast, the living and dining rooms' giant keyhole-shaped mirrors in the Surrealist manner of French designer Serge Roche strike a decidedly more modern note.

Every sofa is custom-designed, including the living room's 13-foot sectional, which is covered in a silk velvet whose color wavers intriguingly between gunmetal and bronze. Other furnishings and finishes leaven the severity of the black-and-white palette by introducing sympathetic shades of brown, gray, and glints of gold. The wide-plank pine floors were stained in a custom color—70 percent ebony, 30 percent coffee-brown—and topped off with three coats of high-gloss polyurethane for a patent-leather luster. The three-room master bedroom suite, bathed in white and redolent of Old Hollywood glamour, feels like a dreamy aerie, at once timeless and of the moment.
Esplanade Avenue Residence