photo by Steven Brooke for Architectural Digest
photo by Henrik Knudsen
photo by Steven Brooke for Architectural Digest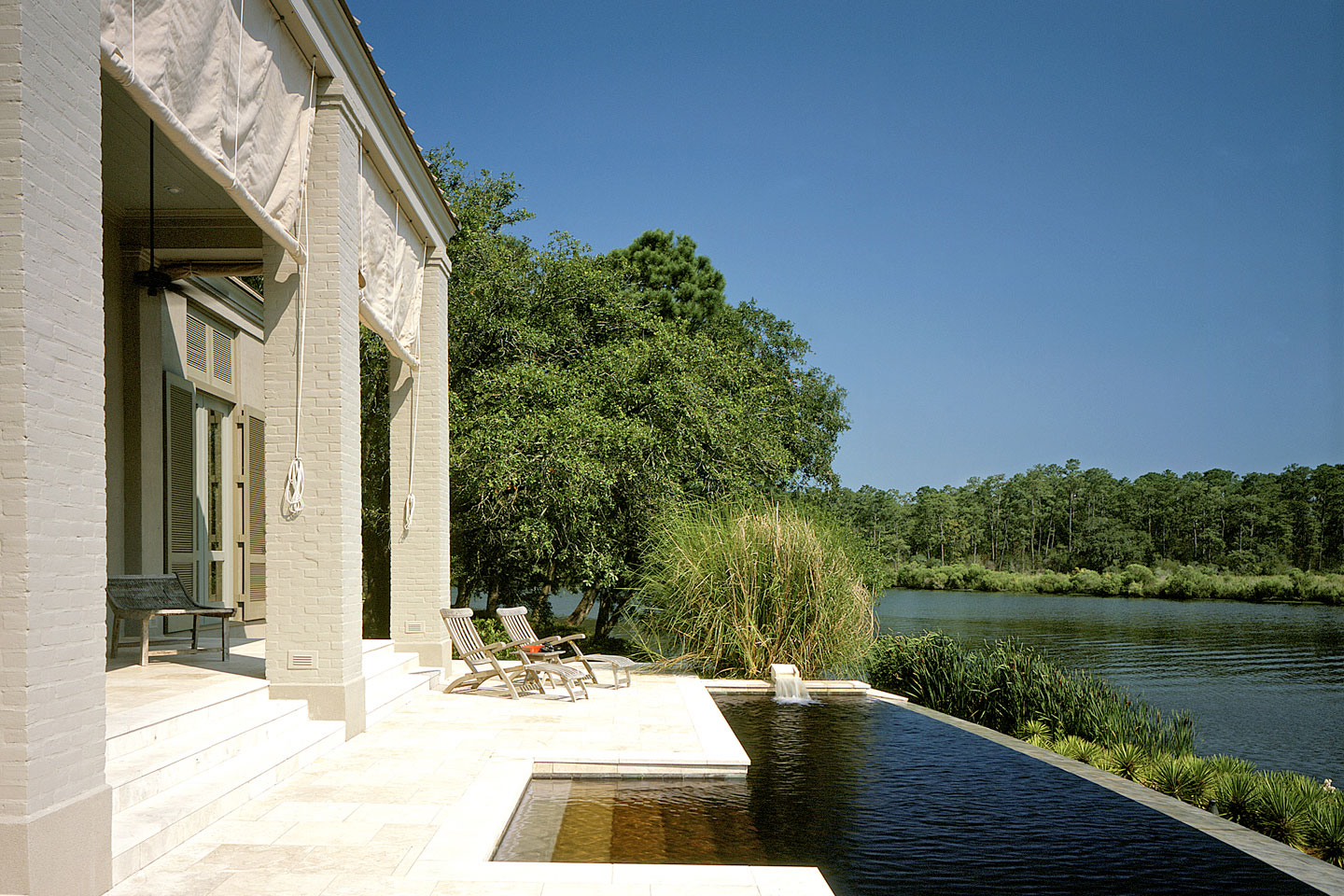 photo by Steven Brooke for Architectural Digest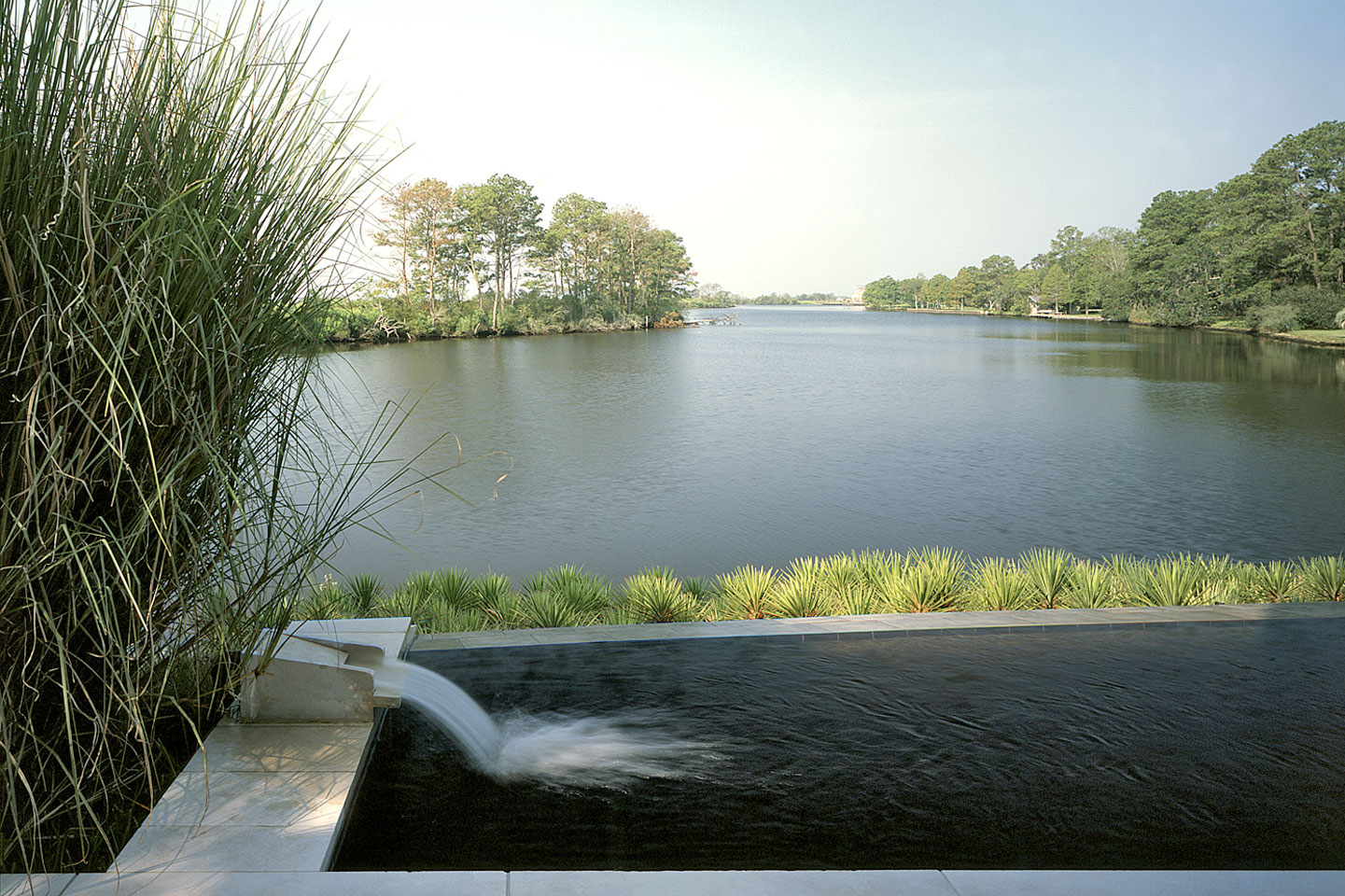 photo by Steven Brooke for Architectural Digest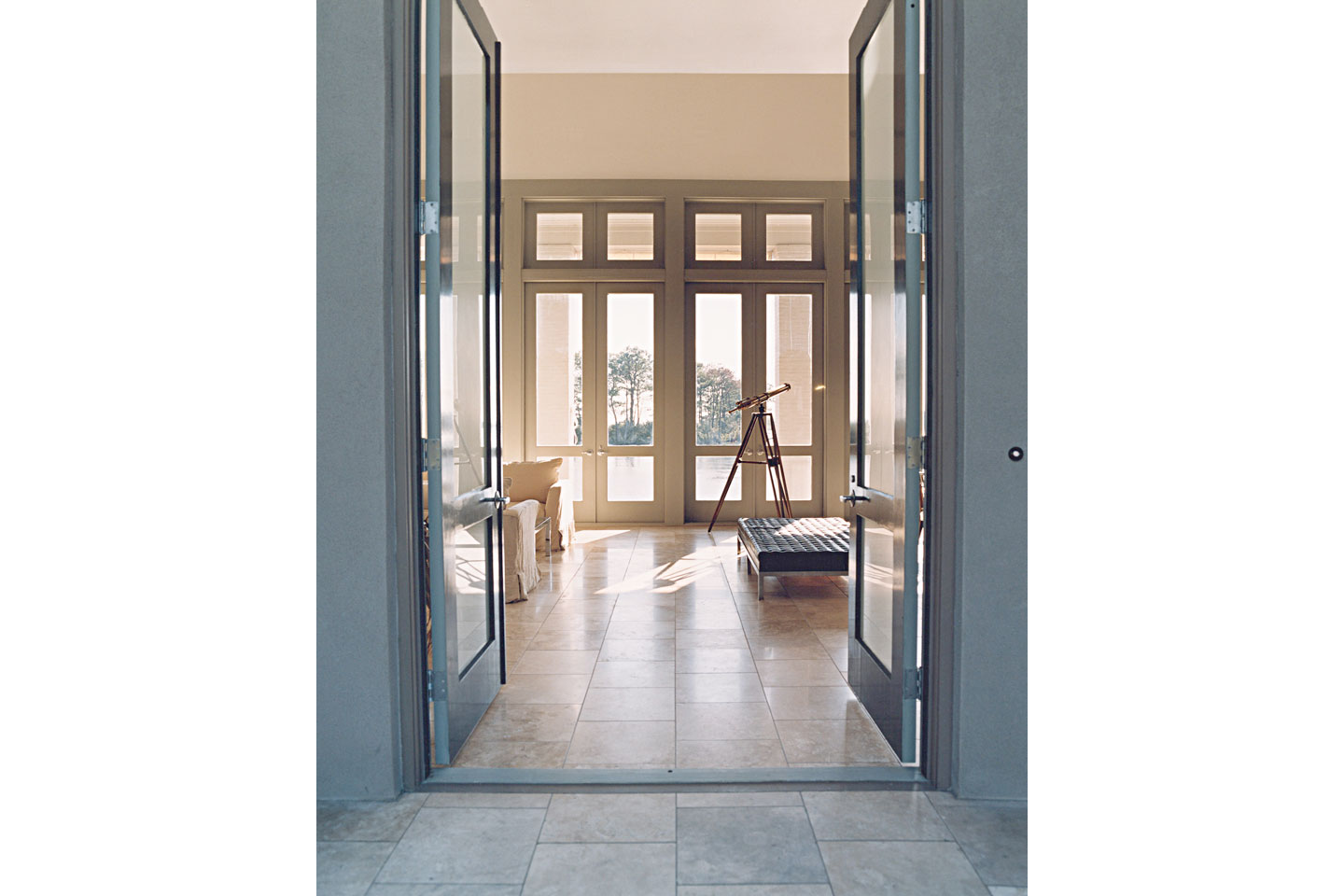 photo by Henrik Knudsen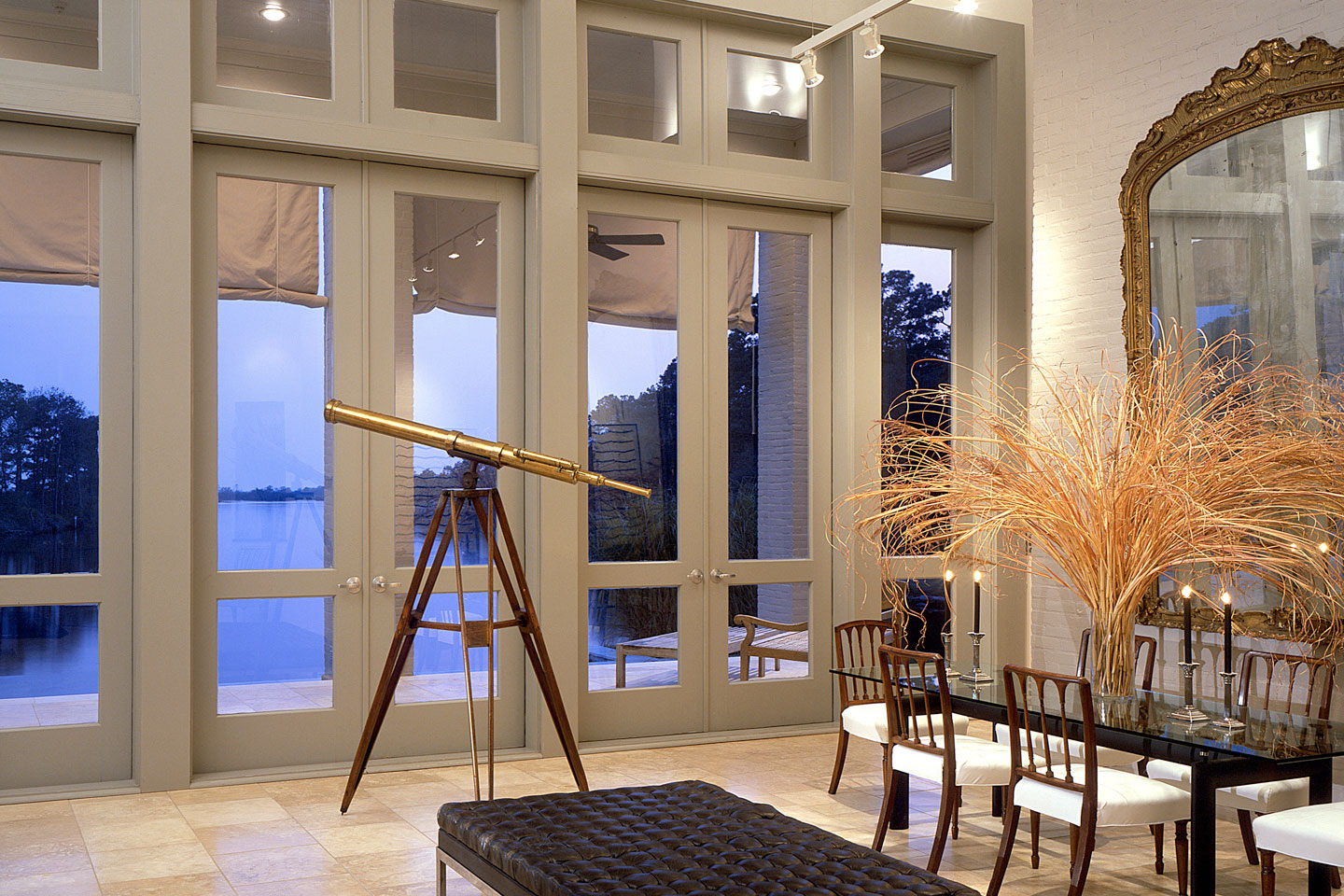 photo by Steven Brooke for Architectural Digest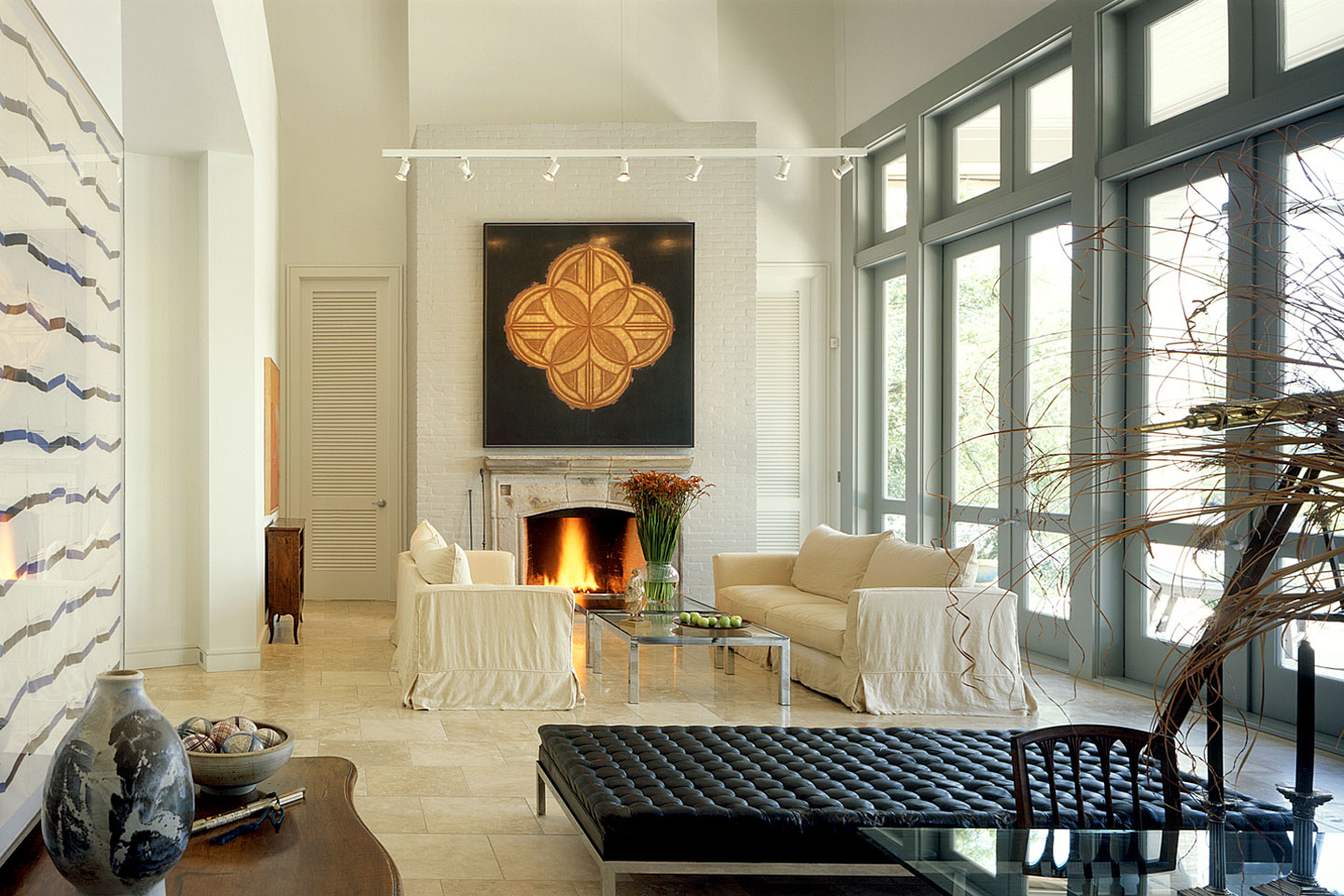 photo by Steven Brooke for Architectural Digest
photo by Steven Brooke for Architectural Digest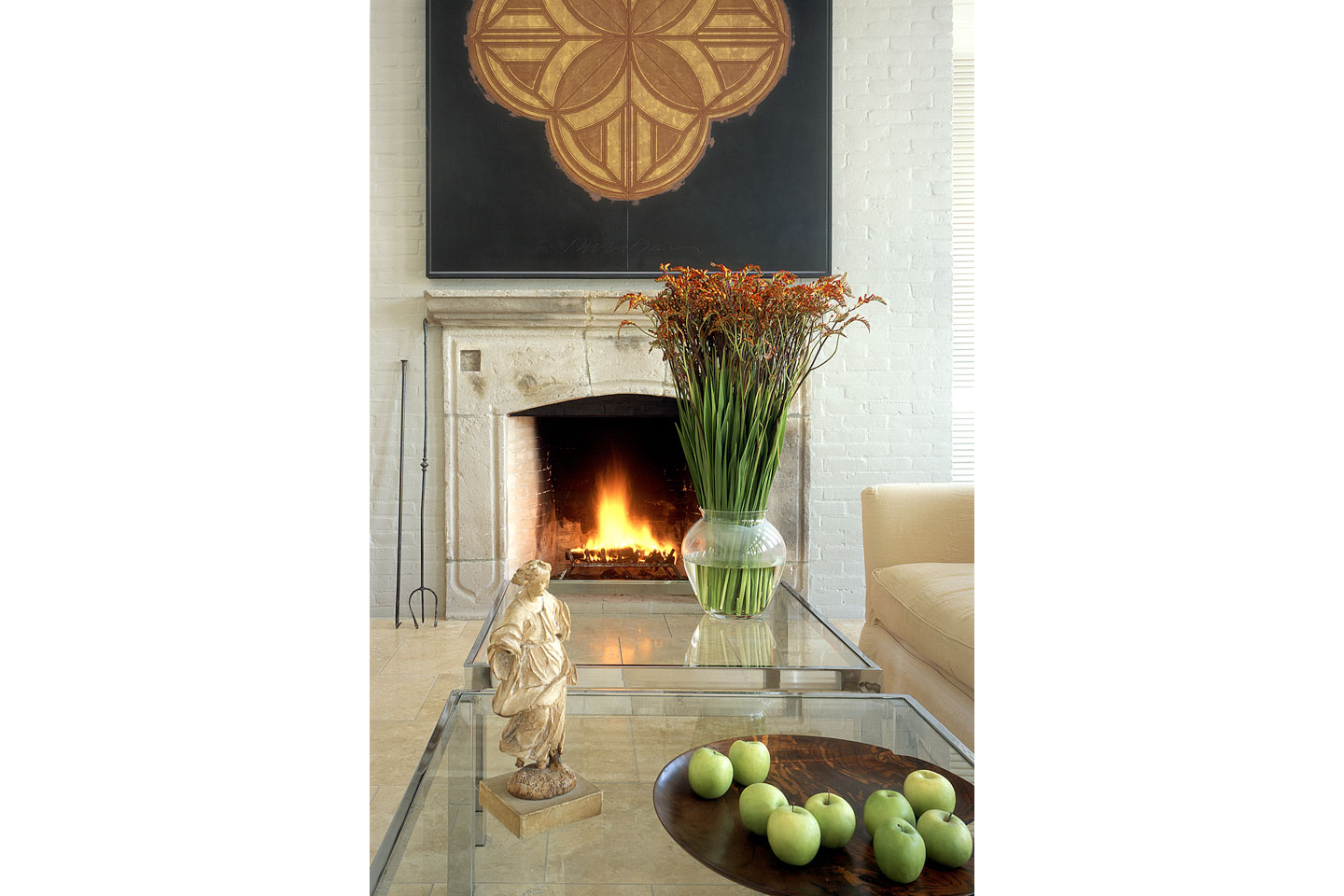 photo by Steven Brooke for Architectural Digest
Bayou Bonfouca
Slidell, LA
Designed for artist George Dunbar, this house is a wholly contemporary interpretation of the vernacular architecture indigenous to southern Louisiana. Occupying the high end of a peninsula where a bayou and a canal intersect, the home has seemingly limitless views across the water to protected marshlands. An artesian pond meanders through a grove of live oak trees and beds of native lilies and elephant ears, separating the new house from an existing artist's studio. In the near distance, egrets and herons alight on the briny water, and bands of nutrias—a mainstay of Louisiana's once fabled fur industry—paddle from shore to shore. The site is pure magic.

Tall yet compact, the one-story house is composed of a large living/dining room framed by a master suite to the left, a kitchen and study to the right, and a large gallery facing the bayou. Stylistically, the design has roots in the steep-roofed Creole houses that dominated farms and plantations before the Civil War. But this is no nostalgic riff on antebellum architecture. The design details are abstracted versions of relevant archetypes, distilled to accentuate purity of line and form while responding to the contours of the landscape. The pitch of the roof, for example, was purposely exaggerated to give the structure a heightened presence within the miles-long sprawl of bayou wilderness.

The materials palette is limited to travertine, stucco, painted brick, wood, and plaster. The standing-seam metal roof is beige, while the interiors are largely off-white—all the better to appreciate the artwork on display. As for furnishings, the eclectic assemblage encompasses country French family heirlooms and chic steel-frame furniture that Dunbar himself designed in the 1950s. At 2,500 square feet, the residence is relatively modest in size, but the soaring 20-foot ceiling gives the effect of a much larger space; that feeling is reinforced by the wall of glass addressing the sweeping wetlands. The expansive scheme is punctuated by the vanishing edge of the lap pool, where spring-fed water spills over a retaining wall and merges with the bayou beyond.
Bayou Bonfouca