photo by Steven Brooke for Architectural Digest
photo by Henrik Knudsen
photo by Steven Brooke for Architectural Digest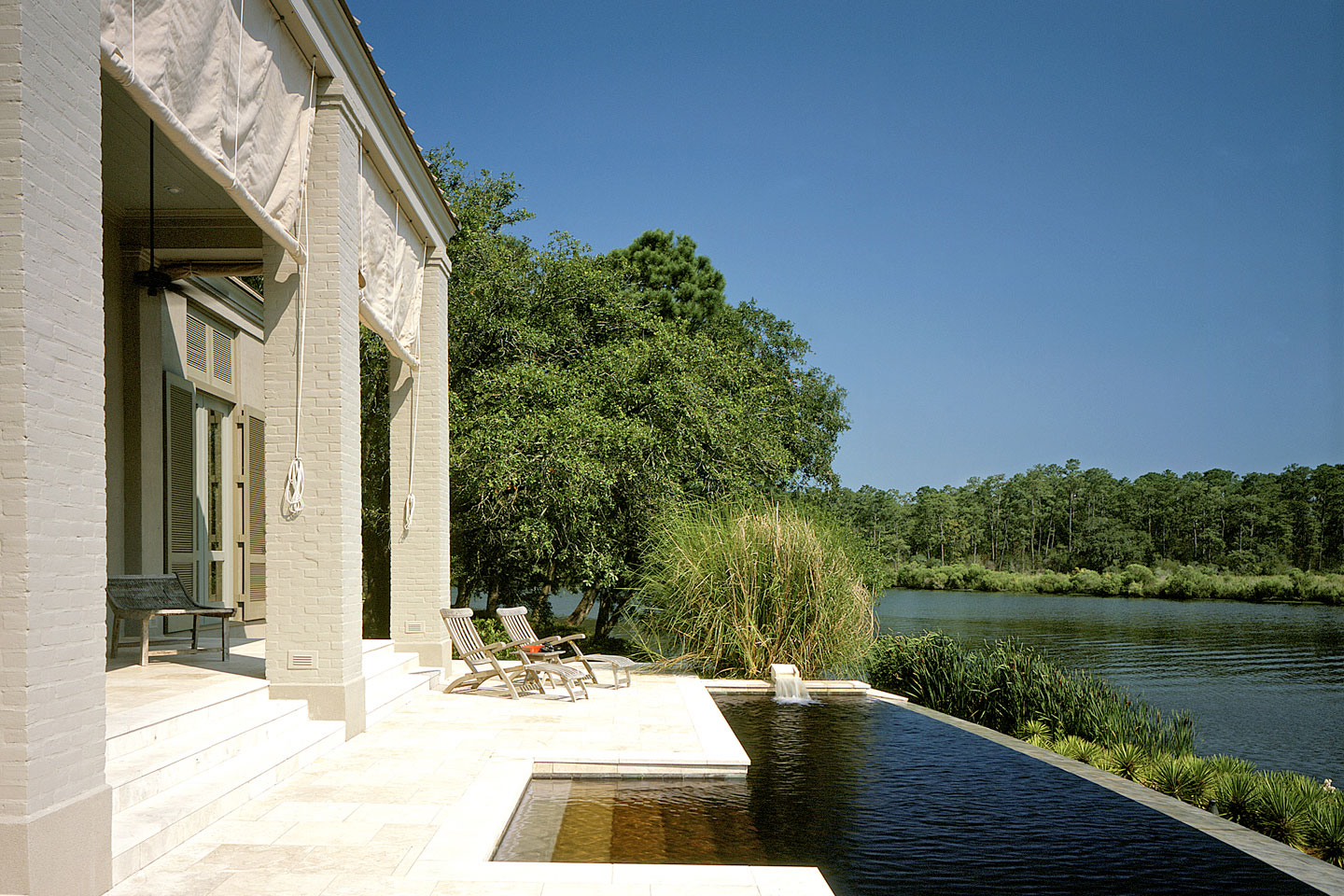 photo by Steven Brooke for Architectural Digest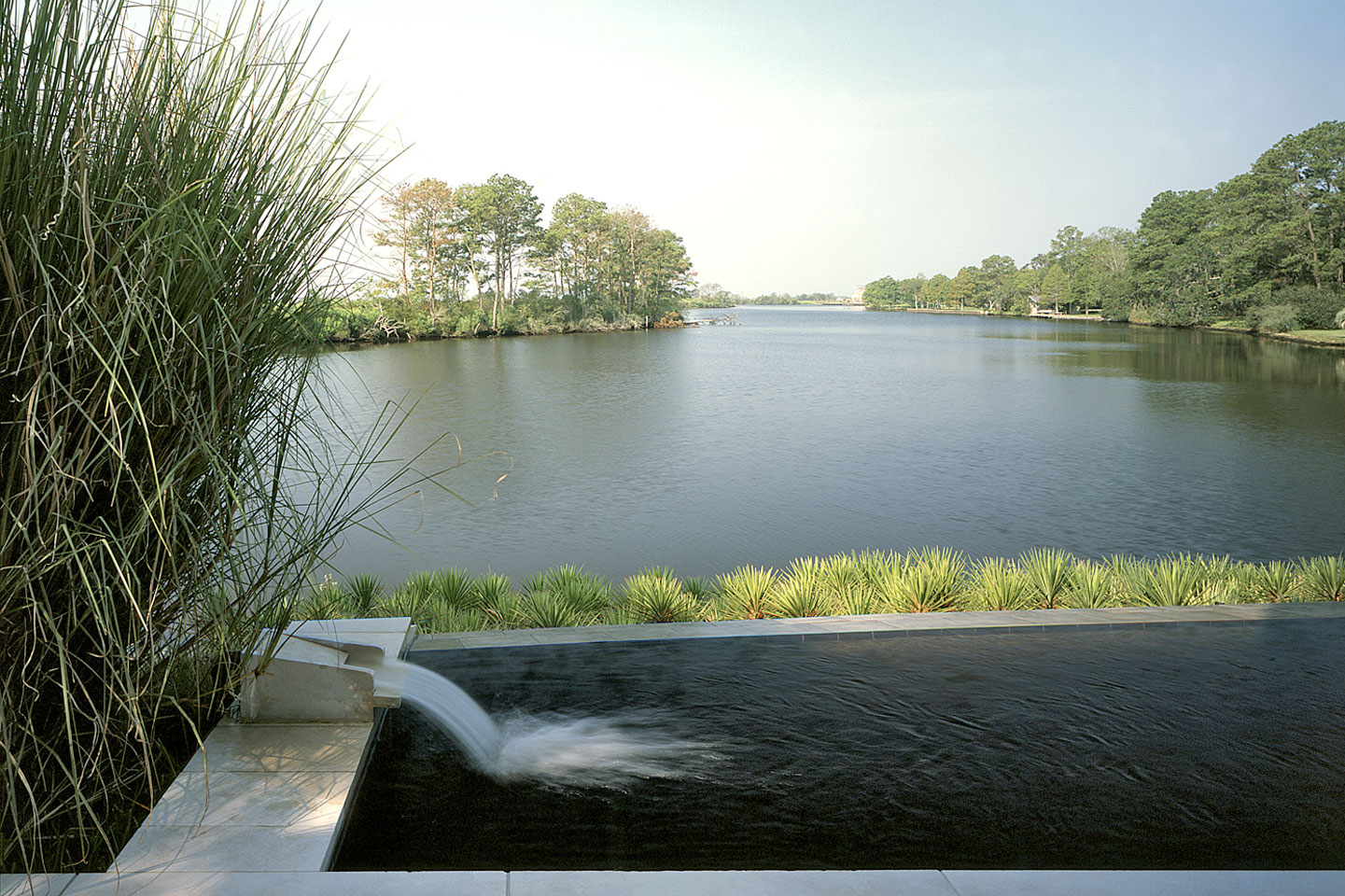 photo by Steven Brooke for Architectural Digest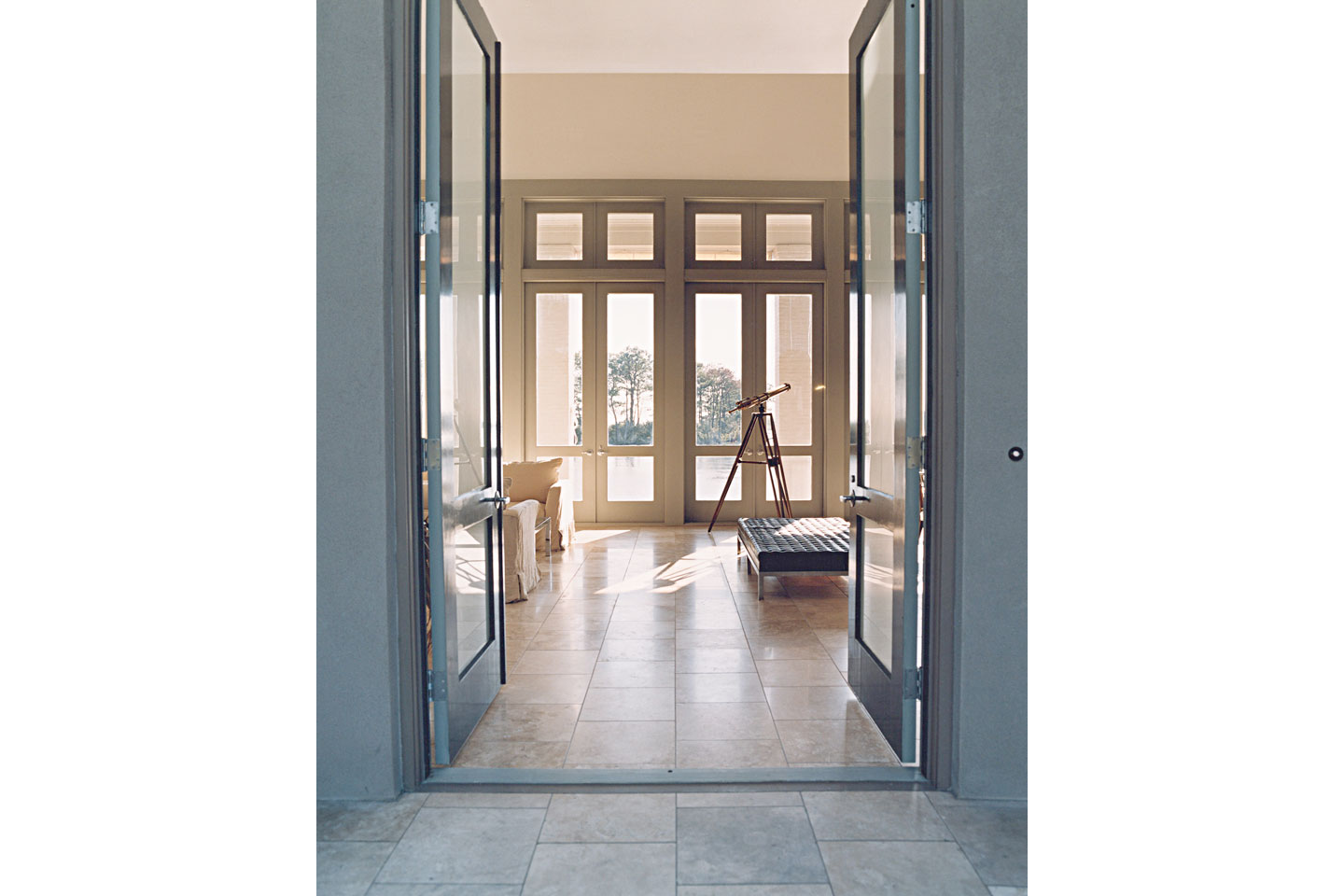 photo by Henrik Knudsen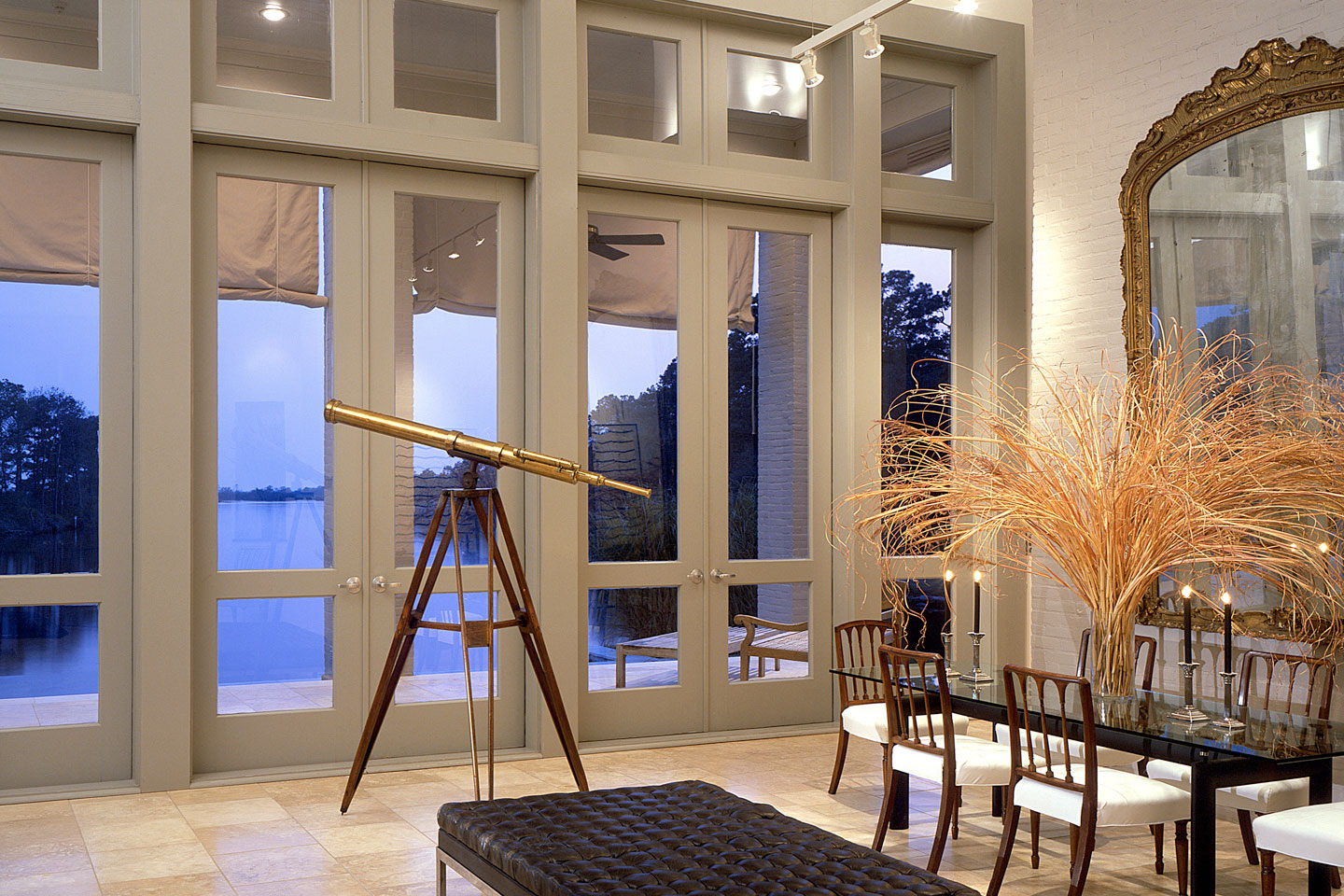 photo by Steven Brooke for Architectural Digest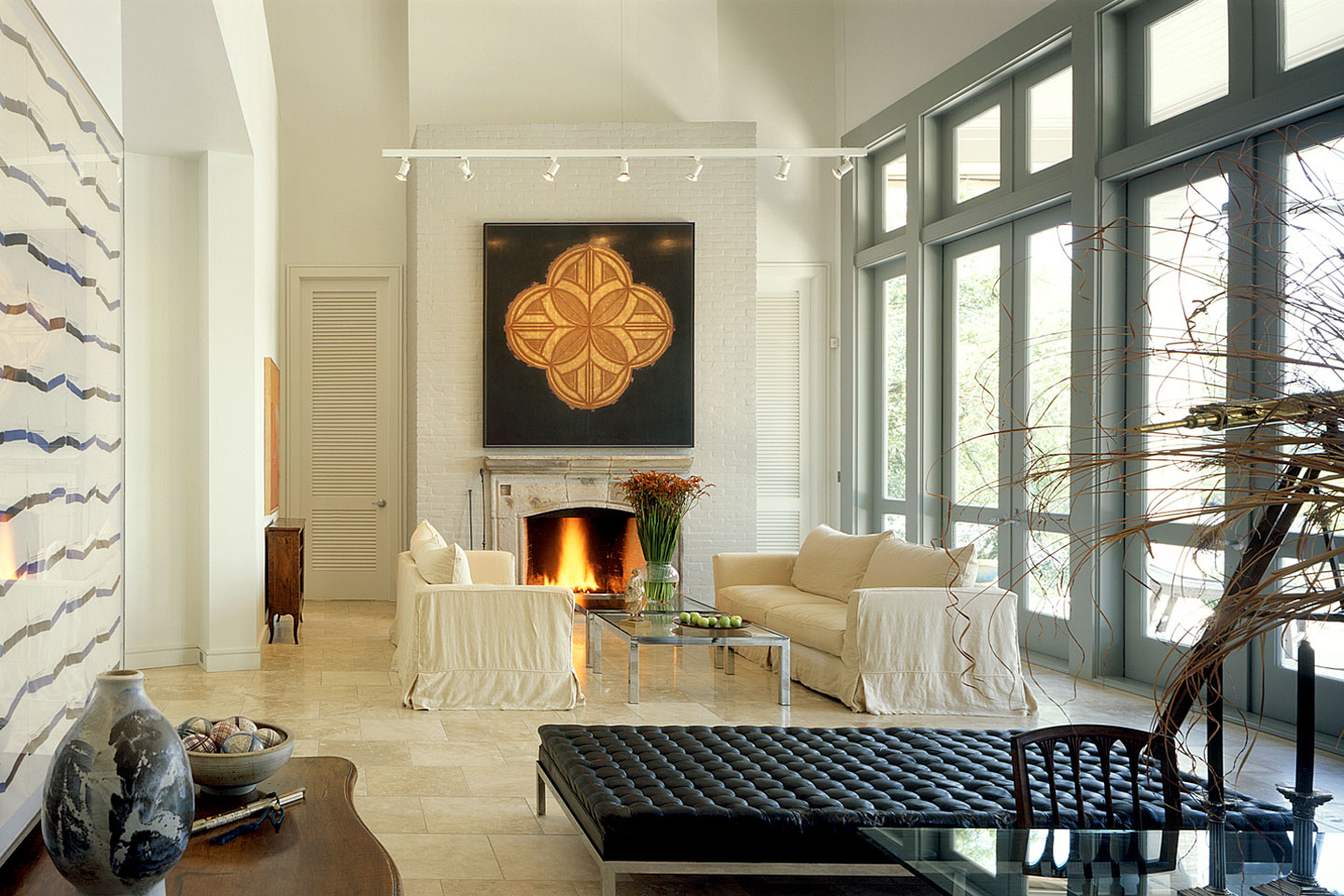 photo by Steven Brooke for Architectural Digest
photo by Steven Brooke for Architectural Digest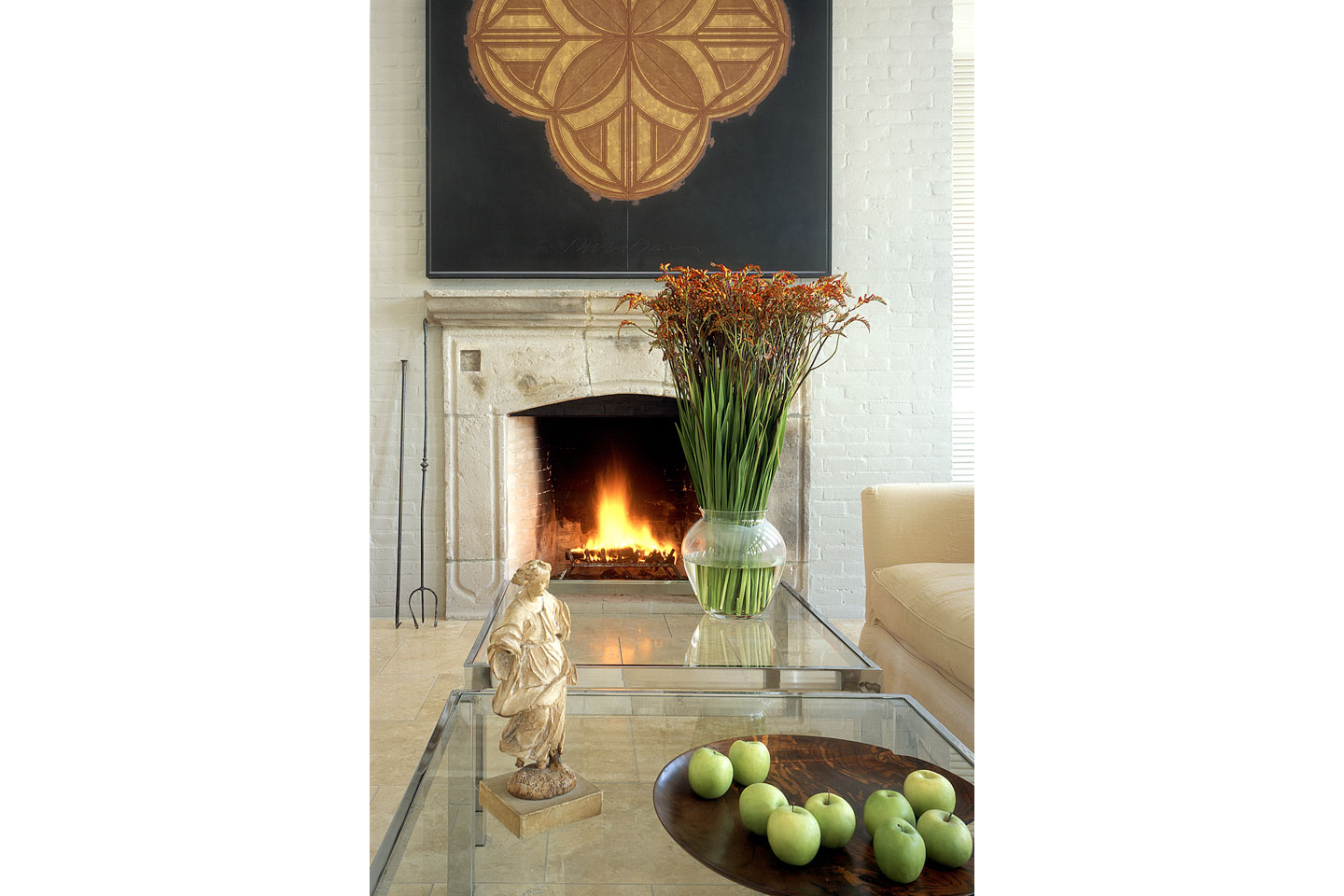 photo by Steven Brooke for Architectural Digest
Bayou Bonfouca
Slidell, LA
This 2,500 square foot house for an artist is a contemporary interpretation of West Indies architecture indigenous to south Louisiana. Occupying the high end of a peninsula where two bayous intersect, the home has limitless views across the water to protected marshlands. The new house is separated from the artist's studio by an artesian spring fed pond, which meanders through a grove of Live Oaks and beds of native lilies and elephant ears.

Similar to the studio, the house is loft-like with huge glazed doors. Travertine floored rooms unfold one onto another, and walls terminate well below the ceiling. Thus, the entire volume can be appreciated from the interior. Though modest in size, the soaring, twenty-foot ceiling gives the effect of much more space, a feeling reinforced by the wall of glass addressing the expansive wetlands. The sense of space is also heightened by the vanishing edge of the lap pool, whose spring-fed water spills over the retaining wall and merges with the bayou beyond.

Contemporary furniture complements the owner's collection of French and Italian antiques.
Bayou Bonfouca